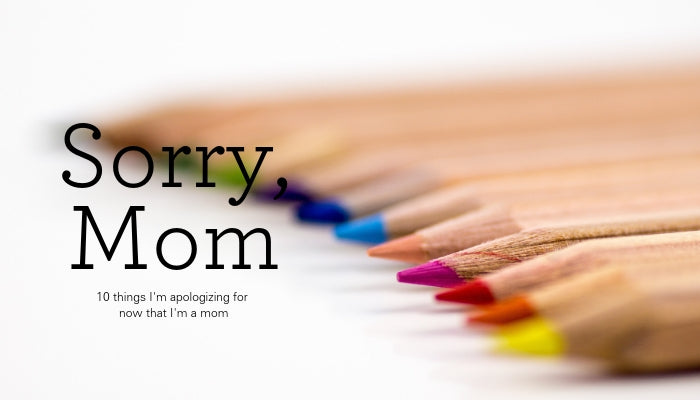 There is nothing like being a mother yourself that makes you have those "oh, I did that crappy thing as a child too" moments and then want to call up your own mother and apologize. Our kids will (hopefully) do it too. It's the great circle of life (cue music). So here it goes...
Dear Mom,
I would like to apologize for the following things I did as a youth:
Throwing up on your new carpet when I didn't make it to the bathroom on time.
Walking behind or in front of you at the store pretending I didn't know you.
Ages 11-17 (I'm really sorry for this).
Any and all eye rolls, groans and sighs.
Keeping you awake at night.
Ripping the wallpaper off the wall.
Breaking the bathroom door.
Constantly fighting with my sister (but hey, we're SUPER close now!!).
Blowouts and blowups
The constant Barbie houses that would take up half the living room.
Now I think I understand why you let your grandkids shove Cheerios down the heat vents. 
Love,
Rachel