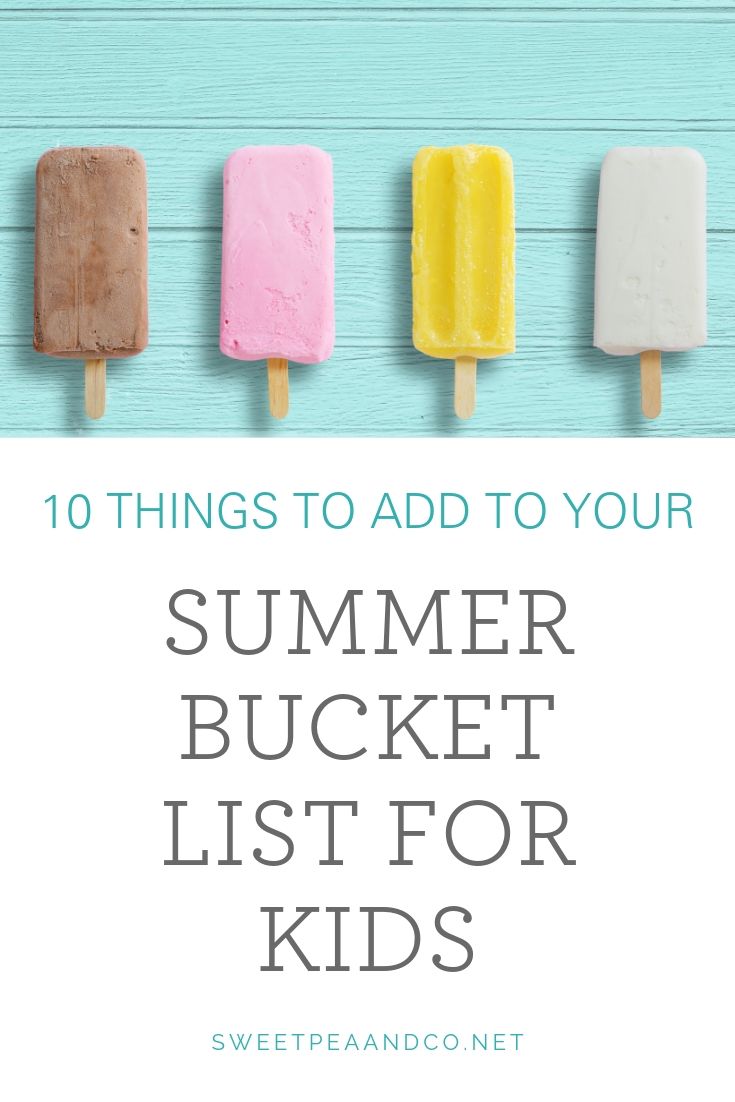 Summer is the perfect time for kids to try out new things and sneak in a little learning to avoid the summer slump. It's also helpful to have kids help plan out what they want to do to build their excitement and avoid summer boredom.
Here are ten things that you can include on your summer bucket list:
1. Take a day trip to a new town.
See and explore a new place, its food and sights. A day trip doesn't have to break the bank and is a great way to introduce kids to a fun new place. 
2. Read your way through summer.
Libraries local book stores are just a few places that host summer reading time for young children. Create a summer reading bucket list - you can print off this one here - to create a list your child wants to enjoy. As an incentive, let your child choose a new book to buy or a trip to get some ice cream as a reward for finishing their list!
3. Camp out in the back yard.
An easy way to introduce camping to young ones is to set up a tent and camp out in your back yard. Watch the sunset and the look for night constellations. Bonus points for roasting hotdogs and making s'mores!
4. Visit a nearby state park you haven't visited before.
State parks are wonderful places to explore in the summer! Choose a sunny day to go for a hike and bring along a picnic lunch. Do a nature scavenger hunt. If you live in Minnesota, keep track of which parks you visit with our state parks print!
5. Visit your state fair.
Food, games and animals. Need I say more?
6. Explore a museum.
Some days are too hot to be outside (Hello, August). When it gets humid, head inside to the air conditioning and visit a new- or favorite - museum. Often, many museums will have summer classes for children that you can check out as well.
7. Play in the water.
Wether you head to the beach or a waterpark, hot days call for splashing around in the water. An added bonus is that kids usually sleep really well after playing that hard. 
8. Attend and outdoor movie.
A great activity for older kids is to watch a movie under the stars. Many community centers or parks will put on summer movies outdoors. Bring a picnic and a comfy blanket.
9. Shop at a farmers market.
Besides offering really fresh produce, a farmer's market is a great way for kids to become more interested in food, cooking and where their food comes from. Plan a meal around what you find and have your kiddos help prepare it.
10. Learn a new skill.
Maybe it's time to learn how to ride a bike or how to embroider. Summer is a great time to keep their brain working by learning a new skill at a leisurely pace.
Tell me, what's on your summer bucket list?