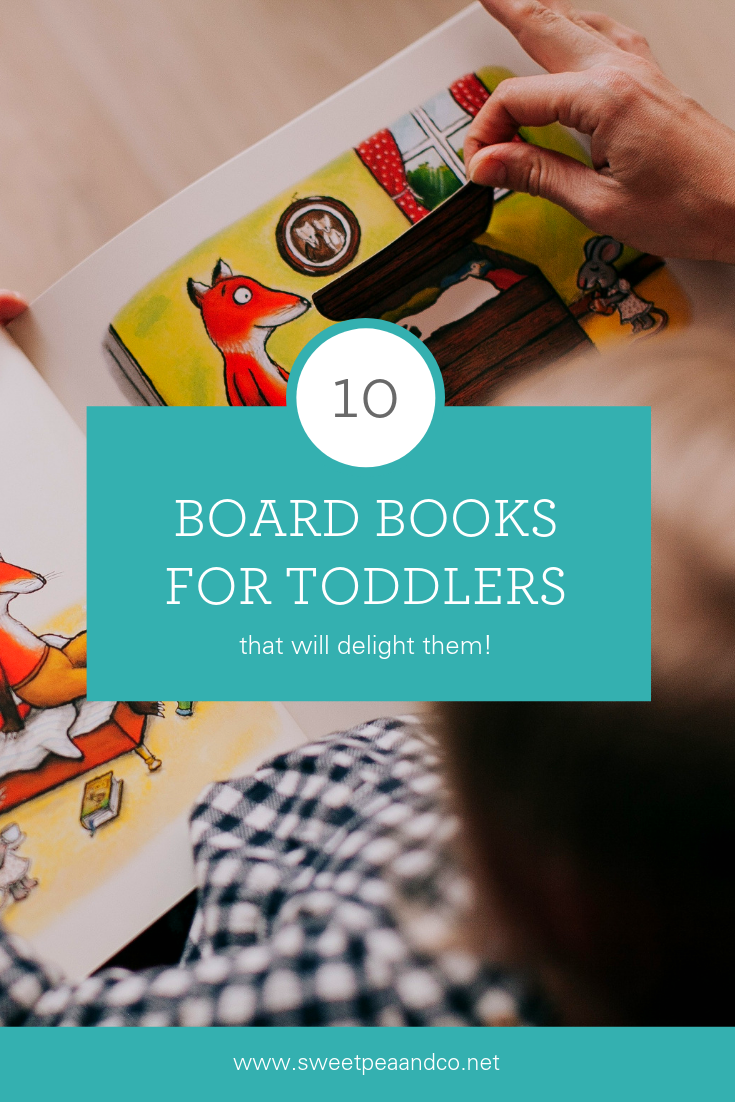 I will never forget the first time I watched my daughter read the words on the page on her own. Or when my son's vocabulary advanced enough to ask for his favorite book by name (current favorite being Toot by Leslie Patricelli). My mama heart swelled with pride. 

Reading to children helps spark their imagination and introduces them to the world. It helps to develop language skills, vocabulary and comprehension.  Even as infants, reading to children has benefits.
Here are ten of my families's favorite board books:
Toot by Leslie Patricelli
Goofy and funny because farts are funny. 
Never Touch a Monster by Make Believe Ideas
Fun rhymes and nubby textures make this a delightful read.
My World, My Words by Marie Fordacq
A great introduction to common words and gorgeous illustrations.
Now I am Big by Stephen Krensky
The first book I bought my daughter. A wonderful story about growing up.
The Pout Pout Fish by Deborah Diesen
A story about kindness and how it can change your outlook on life.
Vegetables in Underwear by Jared Chapman
Goofy with fun illustrations.
Fruits in Suits by Jared Chapman
More goofiness with bathing suits this time.
Giraffes Can't Dance by Giles Andreae
A lovely story about being yourself and embracing who you are.
Papa, Please Get the Moon for Me by Eric Carle
A sweet story about curiosity and a father's love for his daughter.
The Crayons' Book of Colors by Drew Daywalt
A fun way to introduce colors.