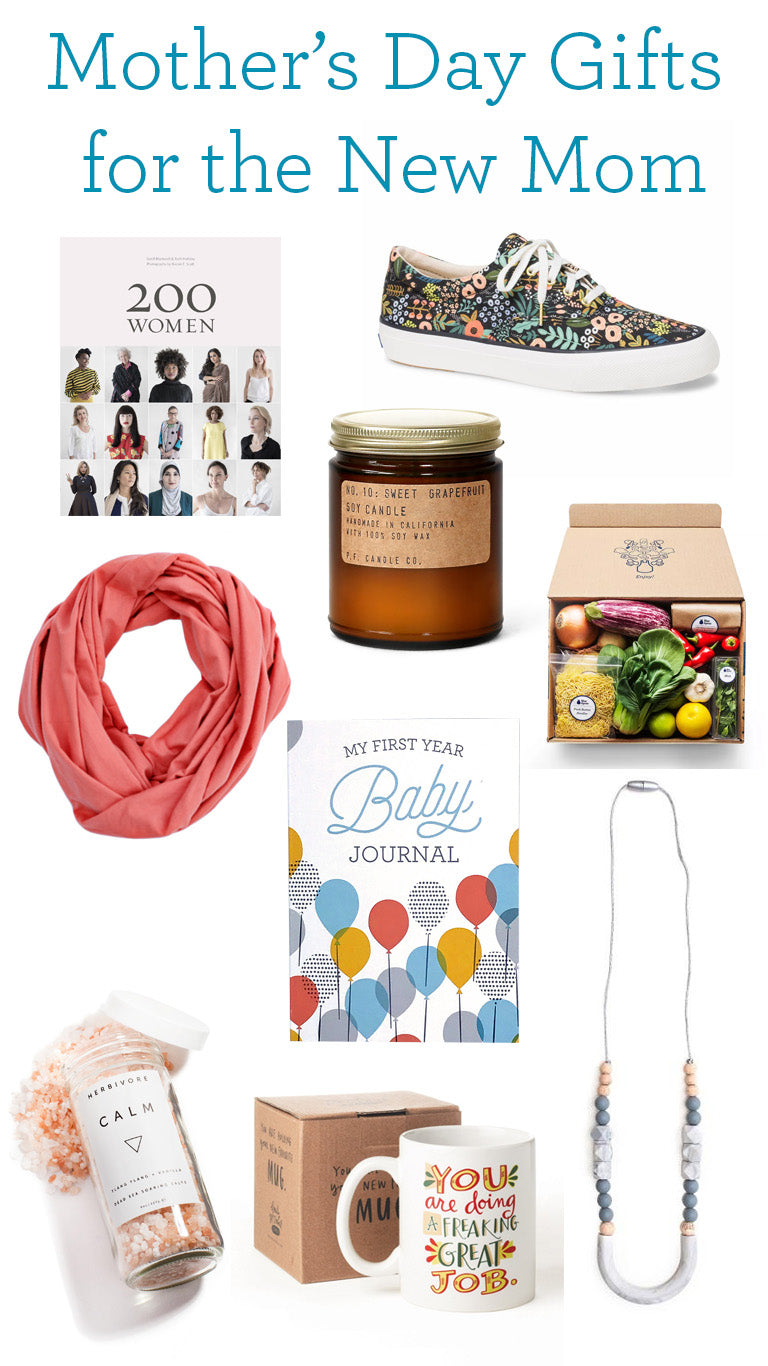 Emily McDowell / Rifle Paper + Keds / P.F. Candle Co. /  Cat and Dogma / Herbivore Botanicals / Blue Apron / 200 Women / Vann and Liv / Sweetpea and Co.
Your little one is on the way or maybe just arrived. Things are about to change. Definitely for the better, but they will be different. You didn't brush your teeth? Well, you got a shower in so you are so nailing it! 
Realistically, every day is and should be Mother's Day. But, once a year we give a special shout out to moms and this year I put together a great gift guide for new moms or moms-to-be. From a good read to cute shoes to a bit of practical mixed in.
One new product just added is the weekly baby journal. As a new parent, it can be hard to keep up with documenting your little one's milestones and big changes. You want to quickly write down something they did so you don't forget. I made this so new moms can jot something down without the stress of completing a whole baby scrapbook. 
Being a new mom is really tough. You're two cups of coffee in and it's only 7:30 in the morning. It's moments like this where you should call your mom and say "I get it now". 
Cheers,
Rachel