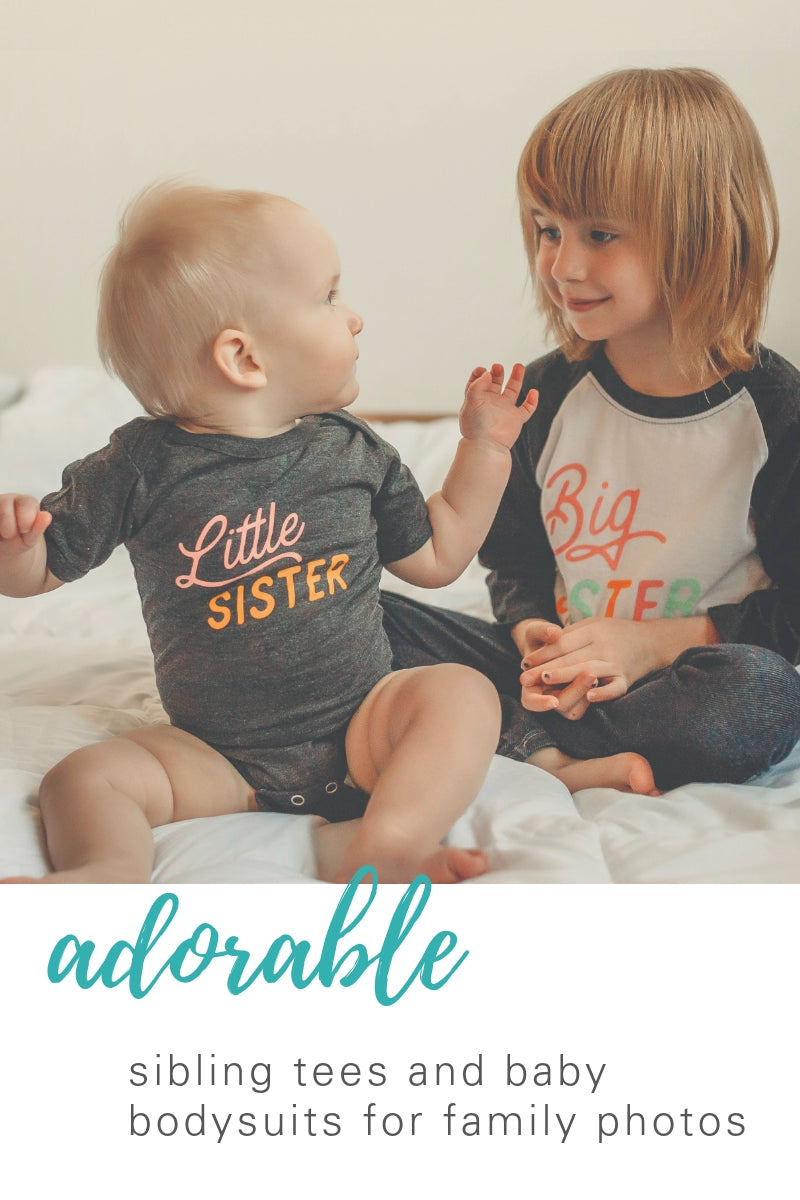 It's so fun to see what kind of photos you will get when trying to get your little ones to pose for family photos. The slightly controlled chaos can sometimes make for great images. I found going into it with an attitude of forget perfection to make it waaaay more relaxed!


Like here. Notice how the younger one is all over the place. Big sister choose her own socks.
I created coordinating baby onesies and older sibling tees so you can make choosing their outfits very simple, but still be playful. Available in 0-3 month up to 8 youth! These would also be really sweet for pregnancy or new baby announcements.