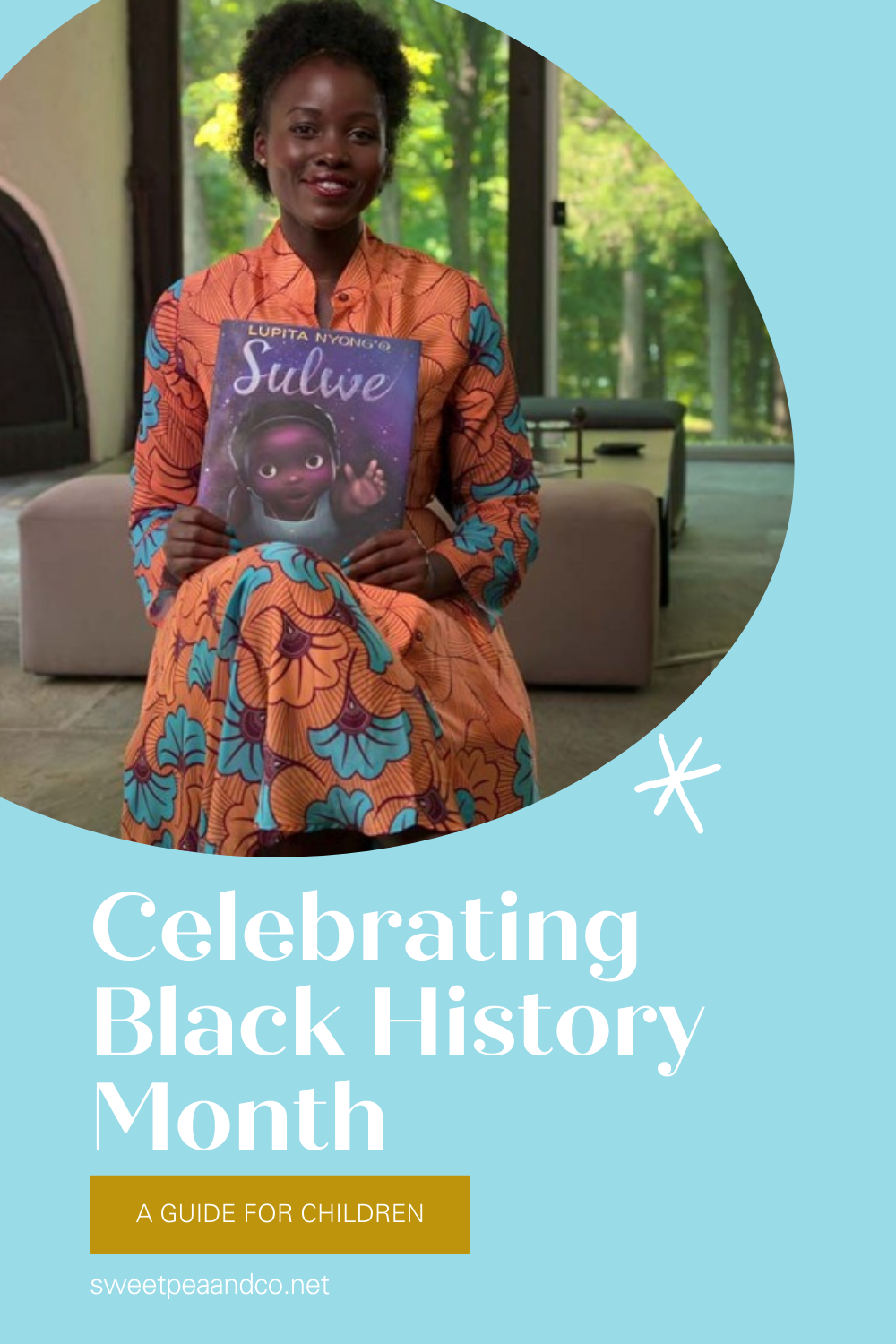 February marks the start of Black History Month which is a perfect time for parents to help teach children the history, culture and achievements of Black women and men. 
Black history needs to be celebrated and studied throughout the year, not just this month. Exposure to diversity in books, toys and media is especially important for children when inequality and inclusion for Black people is still a struggle. 
Historian Carter G. Woodson, founder of the Association for the Study of African American Life and History, established Negro History Week in 1926. He choose the week that included the birthdays of Frederick Douglas and Abraham Lincoln. Eventually, the week was expanded to include the full month of February. 
There are many ways to celebrate as a family and learn about Black history. One way is through books. There are so many wonderful children's books by Black authors and illustrators about Black history or culture. Here are a few to consider:
Mindful Moves by Nicole Cardoza
Born on the Water by Nikole Hannah-Jones  and  Renée Watson
Homemade Love by Bell Hooks
I am Every Good Thingby Derrick Barnes
Hair Love by Matthew A. Cherry
Harlem Grownby Tony Hillery
Another by Christian Robinson
Stacey's Extraordinary Words by Stacey Abrams
The ABC's of Black History by Rio Cortez
Another great way to teach children about Black history and culture is through some screen time. Here is a sample of some educational shows, documentaries and story time: 

PBS Kids short on what is Black History Month
Movie from the National Museum of African American History on the 1963 March on Washington
Sankofa Read Aloud videos of children's books
Bookmarks: Celebrating Black History on Netflix Jr.
PBS's Rosa Parks and the Montgomery Bus Boycott 
Xavier Riddle and the Secret Museum videos (specific episodes on George Washington Carver, Zora Neale Hurston, Jackie Robinson, Fredrick Douglas, Maya Angelou, Harriet Tubman and more)
American Experience Civil Rights documentaries (please note some episodes may contain footage too graphic for younger children)